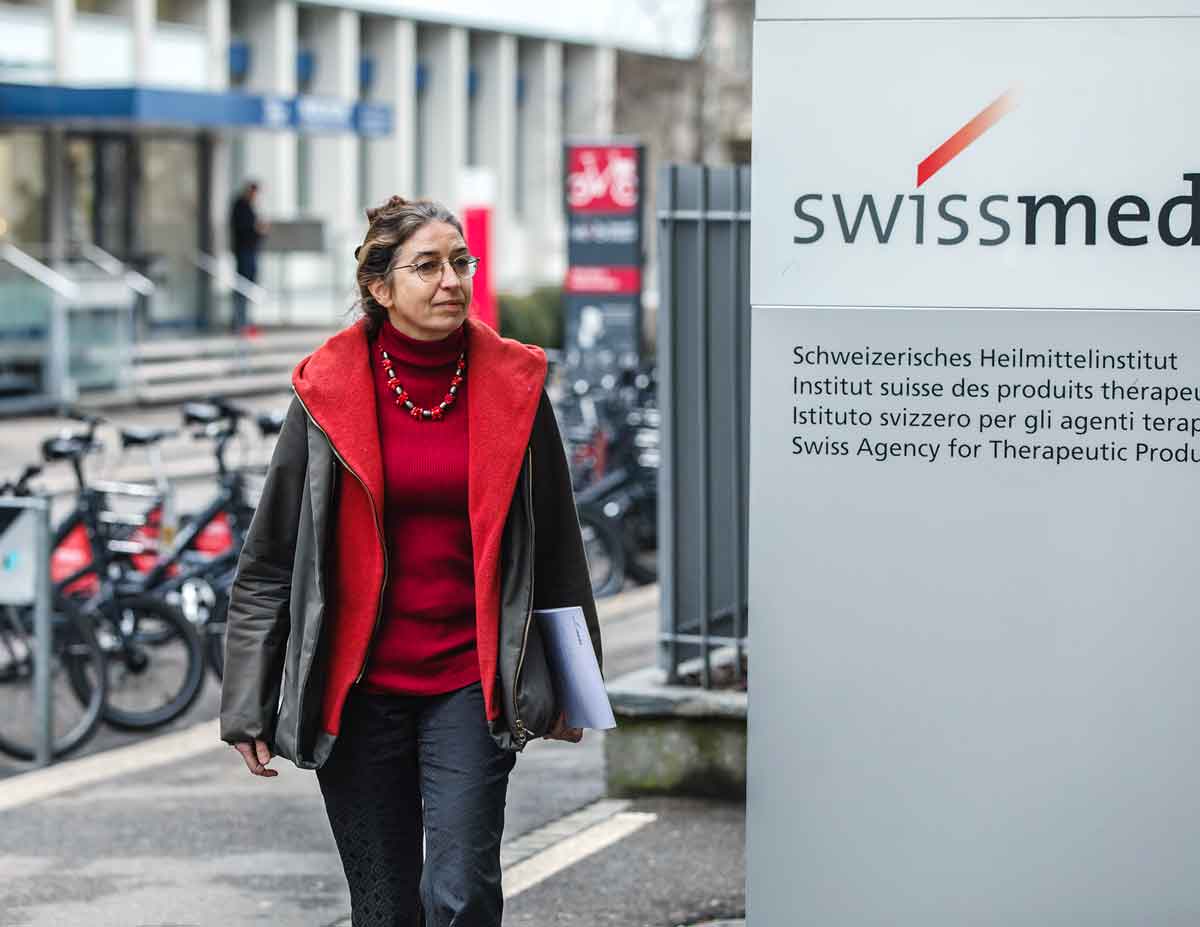 Officially, Ruth Mosimann is Head of Market Monitoring of Illegal Medicinal Products. She and her seven-person team form the national point of contact for issues involving illegal therapeutic products and work together with their cantonal counterparts, fedpol and other Swiss authorities. The specialists in her team decide whether or not medicines can be imported into Switzerland. We followed the expert as she went about her duties.
Länggasse in Bern. In the quiet side street of Erlachstrasse, Ruth Mosimann greets us in a listed building dating from the 1950s. You are only allowed inside if you have an official appointment. A Swissmedic red carpet, three house plants on stands, four Bordeaux-coloured leather armchairs and an unobtrusive wooden table. The style expresses simplicity.
Ruth Mosimann's job has made her the media face of Swissmedic. Lots of subject-specific enquiries end up on the desk of the expert in illegal medicines. An answer for a news broadcast here, a statement for a daily newspaper there – Mosimann, a native Bernese, is the go-to person when questions that fall within her specialist field need answers. "It just worked out that way. People associate us with these often not-so-pleasant subjects, even if they're not really a reflection of Swissmedic's primary role." Mosimann is a little irritated that the media pay little or no attention to the Agency's big achievements, such as its tremendous efforts on authorisation. "I sometimes think it's a bit unfair that all the positive news that comes from Swissmedic never gets into the media."
Just minutes earlier Ruth Mosimann was busy with work for the national point of contact for issues involving illegal therapeutic products in the form of information and enquiries from the customs authorities, private citizens or companies. Everything arrives in the medicrime@swissmedic.ch mailbox and is assessed and processed by scientific and pharmaceutical assistants. "At the moment we've been dealing with questions prompted by a warning about a slimming tea that we issued last week. Someone wanted to know the exact quantity of undeclared ingredients. We finally decided not to release the information because detailed lab results aren't generally published and we didn't know who was behind the request." A typical case of the sort that Mosimann discusses with her team before they make their decision together.
Now she takes us down to the basement, where all confiscated medicinal products are kept. Two levels below the ground floor she unlocks a well secured room to reveal hundreds of medicines that Swiss customs have seized over recent weeks and months: medicinal products that have been imported in excessively large quantities, or packages containing suspicious items that customs have intercepted in places such as the Zurich-Mülligen international mail distribution centre and forwarded to Swissmedic.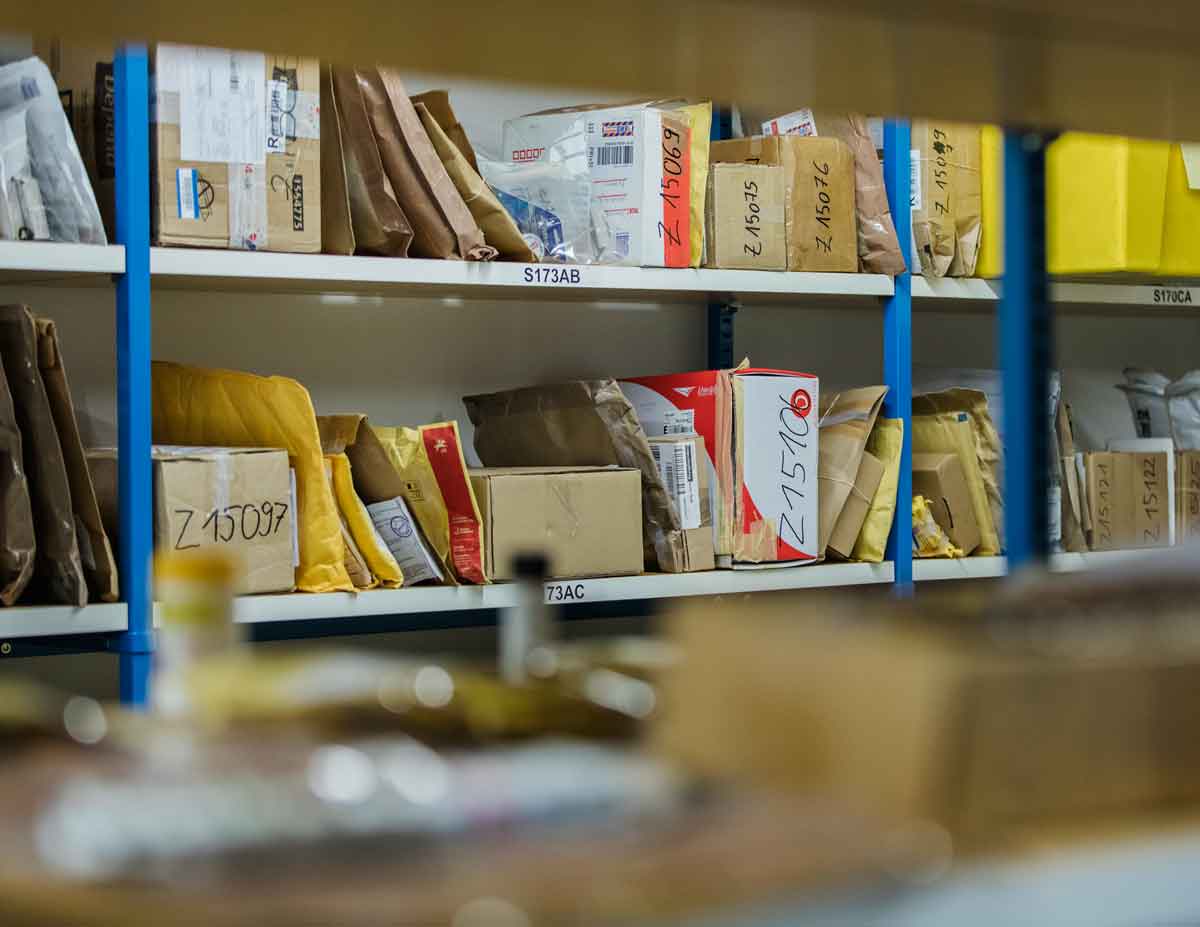 "Medicinal products are stored here until proceedings against whoever ordered them have been completed. Then the contents are neatly and carefully separated. The packaging ends up in the dustbin while the medicinal products go for incineration", Mosimann explains. Like these slimming capsules from China. According to their packaging, the product is derived entirely from plants. In actual fact, the capsules contain illegal appetite suppressants. Grounds enough for Swissmedic to confiscate the parcel.
Another attractively designed package is for a slimming tea, this time from Vietnam. "We received two complaints from the public about this one", says Ruth Mosimann, explaining the case. "One woman had serious cardiovascular problems and went to a pharmacy. The pharmacist contacted the Cantonal Pharmacist, who tested the product and notified us. The tea was being marketed in Switzerland." At present it is no longer possible to purchase the product in Switzerland. In partnership with the affected cantons, Swissmedic warned the public about the risks of the product.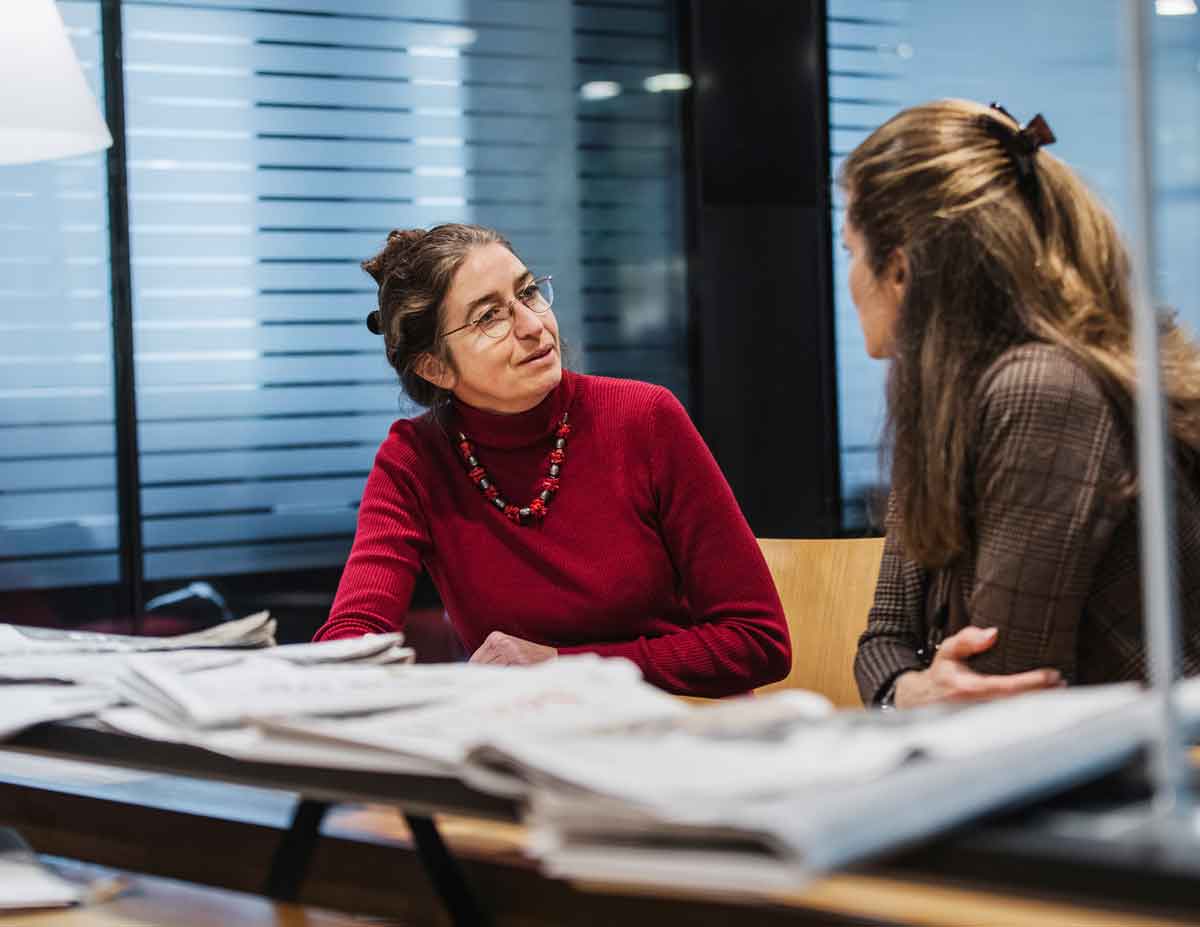 In general, more medicinal products are being sold via websites or social media. "We constantly rely on tipoffs", says Mosimann. "It's fortunate that members of the public who've been affected get in touch with us. We sometimes even receive warnings from neighbouring countries. Then we check whether the product has suppliers in Switzerland too."
«Medicinal products are stored here until proceedings have been completed.»
From the basement store room we make our way up to the fourth floor. This is where Ruth Mosimann's team is based. It comprises experienced scientific staff and assistants with extensive pharmaceutical knowledge, all of them experts on dangerous substances and illegal medicinal products. Although Mosimann has the final say when it comes to monitoring illegal medicinal products, her seven team members can also decide for themselves whether or not a medicinal product is admissible. "We can be reached 24 hours a day and are involved all over the place. For example, we get people arriving at Zurich Airport from abroad at 10 p.m. and wanting to bring in more than the one-month supply of medicine that's officially allowed", she says, describing one possible scenario. Swissmedic has set up an on-call service for this eventuality. After all, someone needs to make an initial decision straight away. The expert is glad that the customs authorities have specialists who are well acquainted with the subject and can intervene. "They just have a really good nose for it, and as far as I'm concerned, they're unbeatable when it comes to discovering illegal products", says Mosimann enthusiastically. "It's astonishing, the things they find. They can now even initiate on-the-spot penal proceedings against people who want to import large quantities of a medicine."
«We constantly rely on tip-offs from outside.»
She stops to talk to pharmaceutical assistant Linda Hofmann. The two withdraw for a moment to discuss the day's incoming mail. Hofmann deals with a large number of cases on which she can make her own decisions. Sometimes she consults the team's scientific experts, and sometimes she gets advice from Ruth Mosimann, like she is doing now. Is it still just about legal to import 3,000 mg of an erectile stimulant called Kamagra or not? The fact is that any Swiss citizen can import one month's supply of thirty 100-mg Viagra tablets if they are for personal use. That means that it is permissible to import 3,000 mg of a similar medicine. "All the rules are basically on our website", says Hofmann. However, there are also critical cases and the cases that will set precedents, and Mosimann and her team discuss these regularly. In the case of the erectile stimulant, Linda Hofmann has looked into the facts and done the preparatory work. The decision is then just a formality.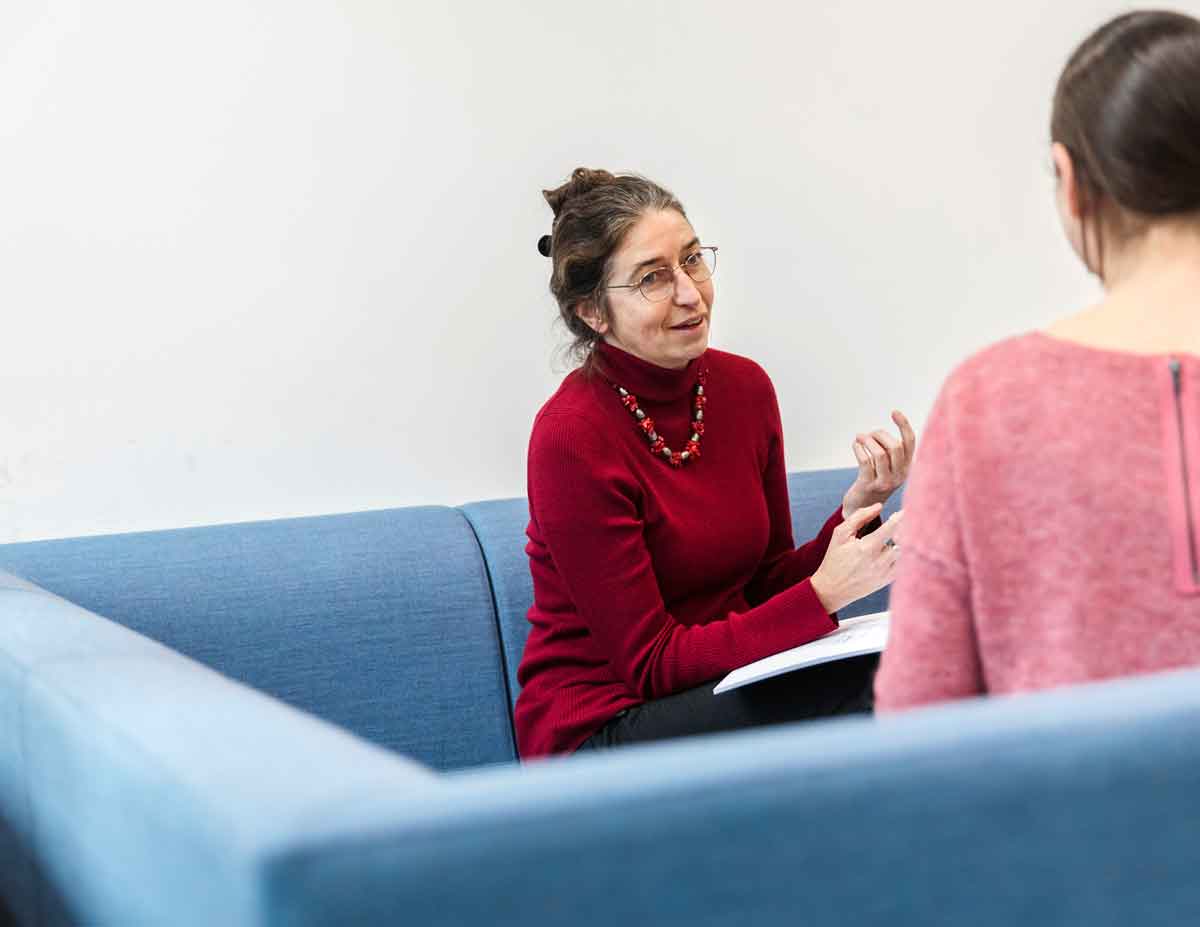 Back at her workplace in the department, Ruth Mosimann talks about cooperation with national and international agencies. "Within Europe, we are in regular dialogue with almost a hundred specialists." Even inside Switzerland, experts from various authorities meet for face-to-face meetings and discussions, for example at the annual MEDICRIME meeting. The Council of Europe's MEDICRIME Convention specifies that an effective network of authorities must exist. "We also have regular discussions with customs investigators, fedpol and Swissmedic's Penal Division. A small group of us meet here every two months to discuss current cases and coordinate further action", Mosimann explains.
«Within Europe, we are in regular dialogue with almost 100 specialists»
Time for a change of location. The expert gets her things together and sets off for Swissmedic headquarters in nearby Hallerstrasse for a meeting with communication specialist Danila Feldmann. En route, and setting a brisk pace, Ruth Mosimann explains the importance of dialogue. "We exercise major responsibility when we answer enquiries, and communication plays an important role." The issue to be discussed is the slimming tea mentioned earlier. "We need to decide which issues to get involved in and which to stay out of. Tea is essentially a foodstuff, so we are not responsible. However, it contains a pharmaceutical active substance, so the lines of responsibility are blurred", Ruth Mosimann explains. The important thing is that someone deals with the matter. The major challenge is inter-unit coordination. "This is an area where I'm glad that we cooperate closely and coordinate within Swissmedic", says Mosimann. And, with a smile she says goodbye and goes into her meeting.